So let's talk about Kat Von D. Love her or hate her, her makeup collection is pretty dope. From its edgy packaging to stellar product formula's, she's definitely managed to go from renowned celebrity tattoo artist to amazingly successful makeup entrepreneur. Her formulas are amazingly blendable, pigmented, and most importantly they last!
If you want proof, all you would have to do is try one of her everlasting lipsticks. Great colors, awesome formula, easy application, a staying power that lasts all day and then some. One of the things I like most about her collection? It is entirely cruelty-free and vegan!
It's no secret that Kat Von D loves animals, which is why it came as no surprise to me when she announced that 20% of the profits from each tube sold of her new everlasting lipstick shade "Project Chimp"will go to a non-profit charity of the same name. Project Chimp is an organization dedicated to creating a sanctuary for chimps used in biomedical research.
I absolutely love this idea, and it works to restore my faith in humanity when I see so many celebrities coming out in support of not just this particular organization, but in support of animal right and welfare in general.
Now let's get on to the actual color.
When I first read the description as being a "brick red" and saw the color, I immediately thought of another red KVD shade called "Outlaw" which is also described as "brick red". After looking at them both on my monitor, it was really difficult to tell the difference between the two and I was really hoping that they hadn't just repackaged Outlaw and gave it another name temporarily. I've seen other companies do that (MAC, OPI – I'm looking at you!) and it always bothers me.
But because I was curious, and I wanted to support the idea of a limited edition product where some of the money goes to charity (especially one for animals), I went to my closest Sephora and picked it up. I already owned Outlaw but I figured for anyone else out there who may be wondering how "Project Chimps" and "Outlaw" compared, I would post some swatches in different lighting for the world to see!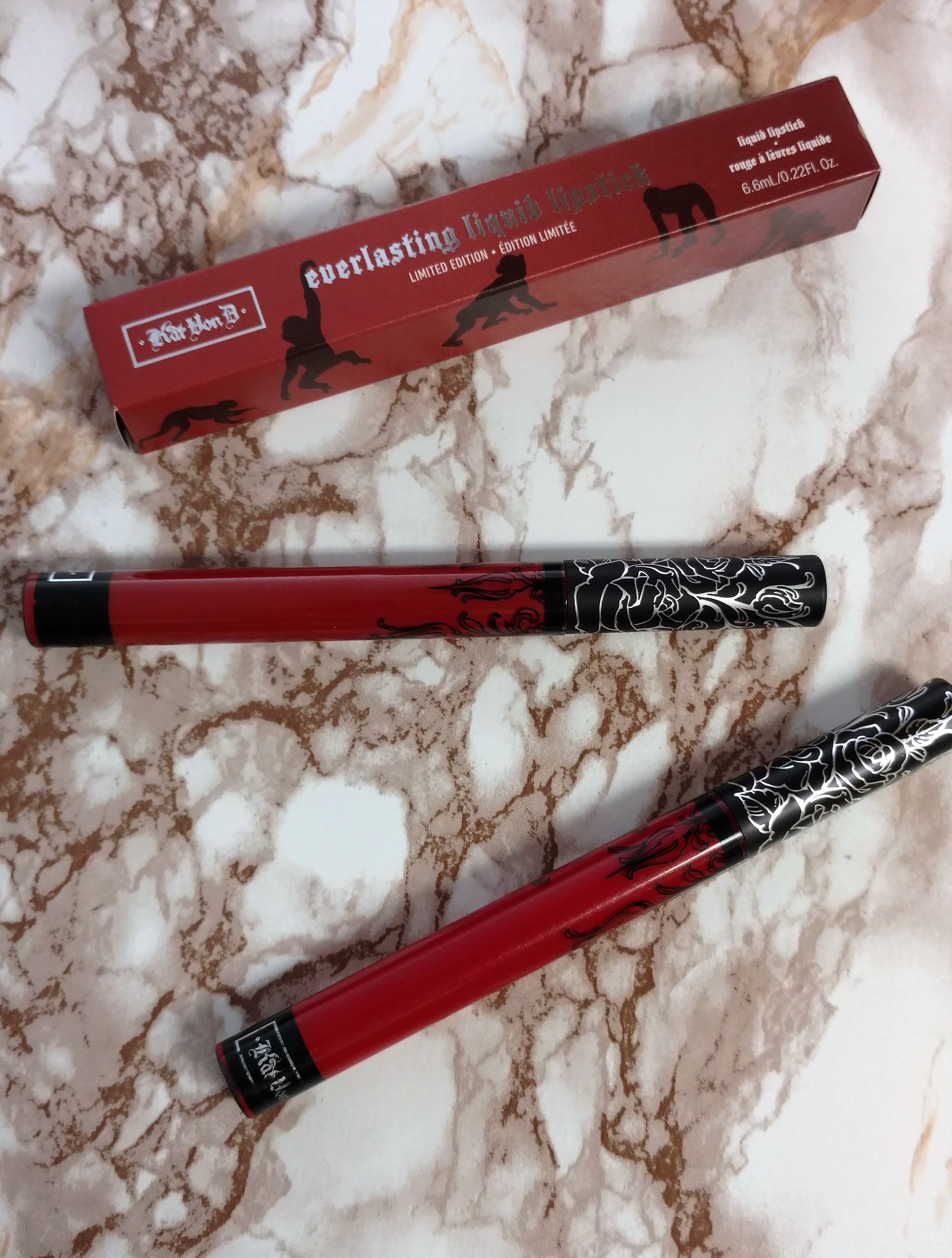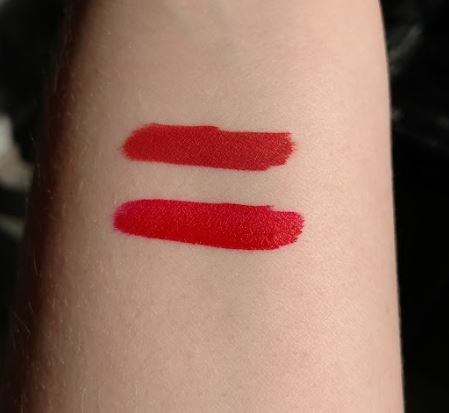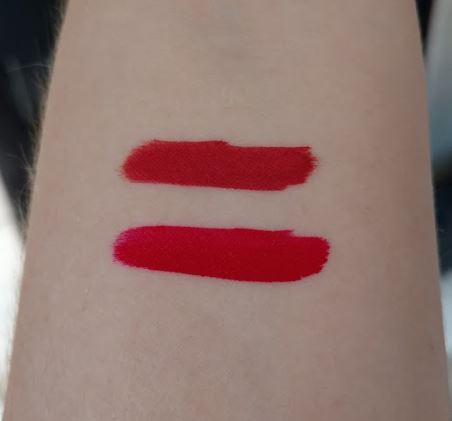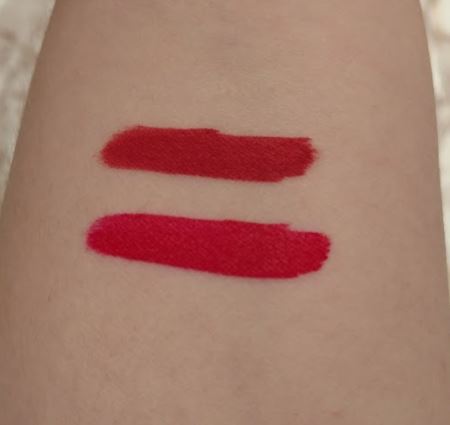 So as you can see there is some difference between the two shades. Project Chimps is definitely slightly darker and a bit warmer, than Outlaw which is a bit brighter and more pink based. From what I read, Kat Von D wanted to make Project Chimps in a color that would be flattering on all skin tones so that everyone could love it.
I am so happy I went out and picked up this color, as I actually think I like it more than Outlaw. Project Chimps is just a softer red in general which is really nice to have in this kind of formula – and as an added bonus, I know a portion of the profits went to a great cause!
Honestly, even if I wasn't such a huge fan of the color I might have still bought it anyway just because I support this kind of idea so much and I really hope Kat Von D and other celebs continues to use their star power to bring awareness to some of their favorite charities and causes.